Alma Goodies
Regular price
Sale price
$12.00 USD
Unit price
per
Sale
Sold out
Indulge in the luxurious and aromatic world of Heavenly Tea, a premium Saffron Root Tea that promises an exquisite sipping experience. This tea blends the unique, delicate flavors of saffron root with a selection of fine herbs, creating a beverage that is not only delightful to the palate but also soothing to the soul. Perfect for those moments of relaxation or as a sophisticated offering to guests, Heavenly Tea is a testament to the art of fine tea-making. Our saffron root tea is a mix of saffron roots, orange blossom, cinnamon, cardamom, and aromatic rose petals. You can make it as a herbal tea or mix it with you favorite black tea.
Key Features:
Exquisite Flavor: The saffron root imparts a subtle, slightly earthy, and rich flavor, making each cup a luxurious experience.

Aromatic Delight: The tea exudes a captivating aroma, setting a serene and indulgent atmosphere.

Health Benefits: Saffron is celebrated for its potential health benefits, including mood enhancement and antioxidant properties.

Premium Quality: Made with the finest saffron roots and select herbs, ensuring a high-quality tea experience.

Relaxing and Soothing: Ideal for unwinding after a long day, providing a calming and soothing effect.

Elegant Packaging: Packaged beautifully, making it a perfect gift for tea enthusiasts or a sophisticated addition to any tea collection.

Natural and Pure: Free from artificial flavors and additives, offering a pure and authentic tea experience.
Packaging:
The tea is packaged in a manner that preserves its freshness and aroma, ensuring each cup is as delightful as the last.
Available in convenient packaging, suitable for both personal use and as a thoughtful gift.
Ideal For:
Tea connoisseurs looking for a unique and luxurious tea experience.
Individuals seeking the health benefits associated with saffron.
Anyone who appreciates the finer things in life and enjoys indulging in a relaxing cup of tea.
Embrace the elegance and tranquility of Heavenly Tea - a saffron root tea that transcends the ordinary and transports you to a realm of serene luxury.
Tags
Share
View full details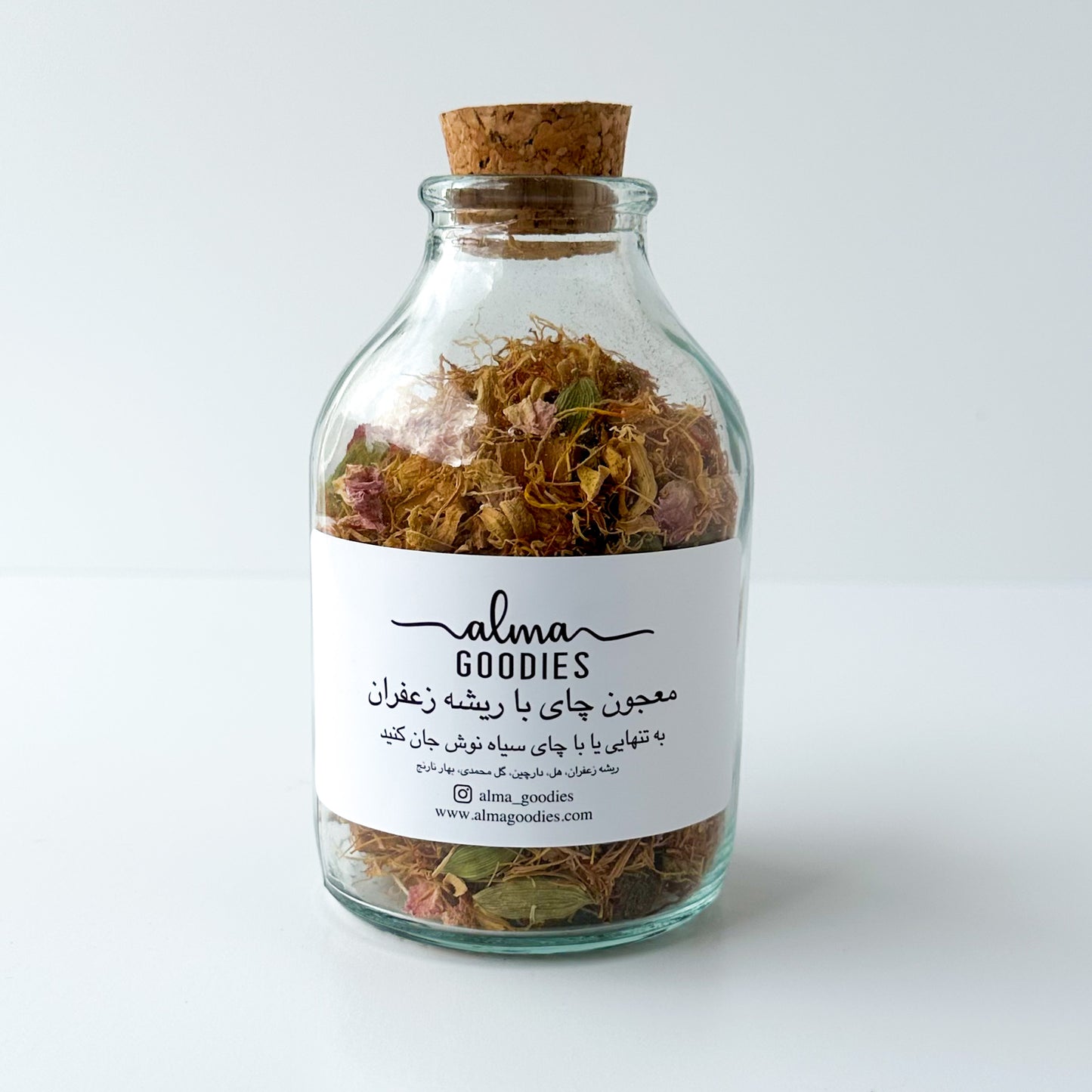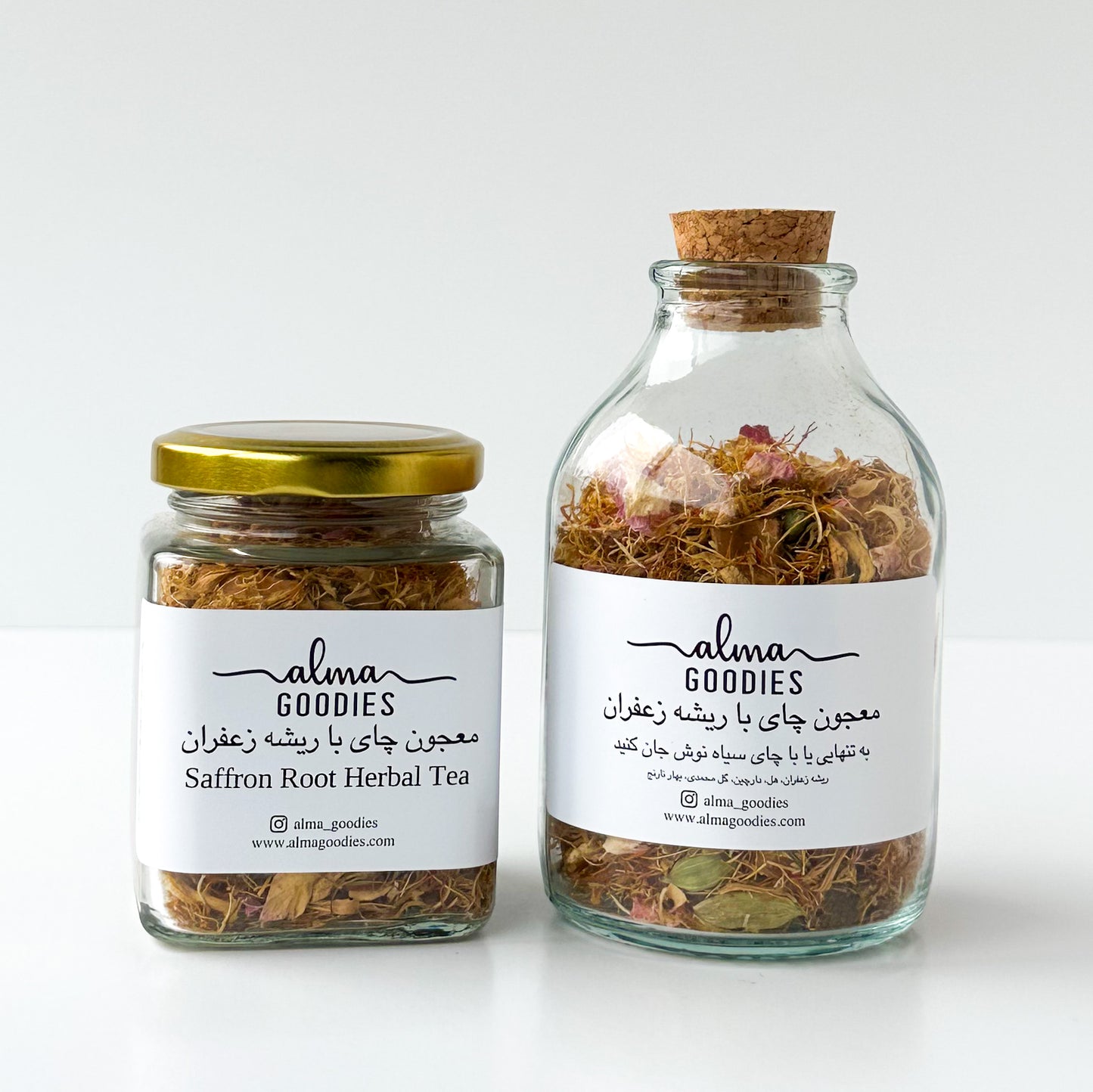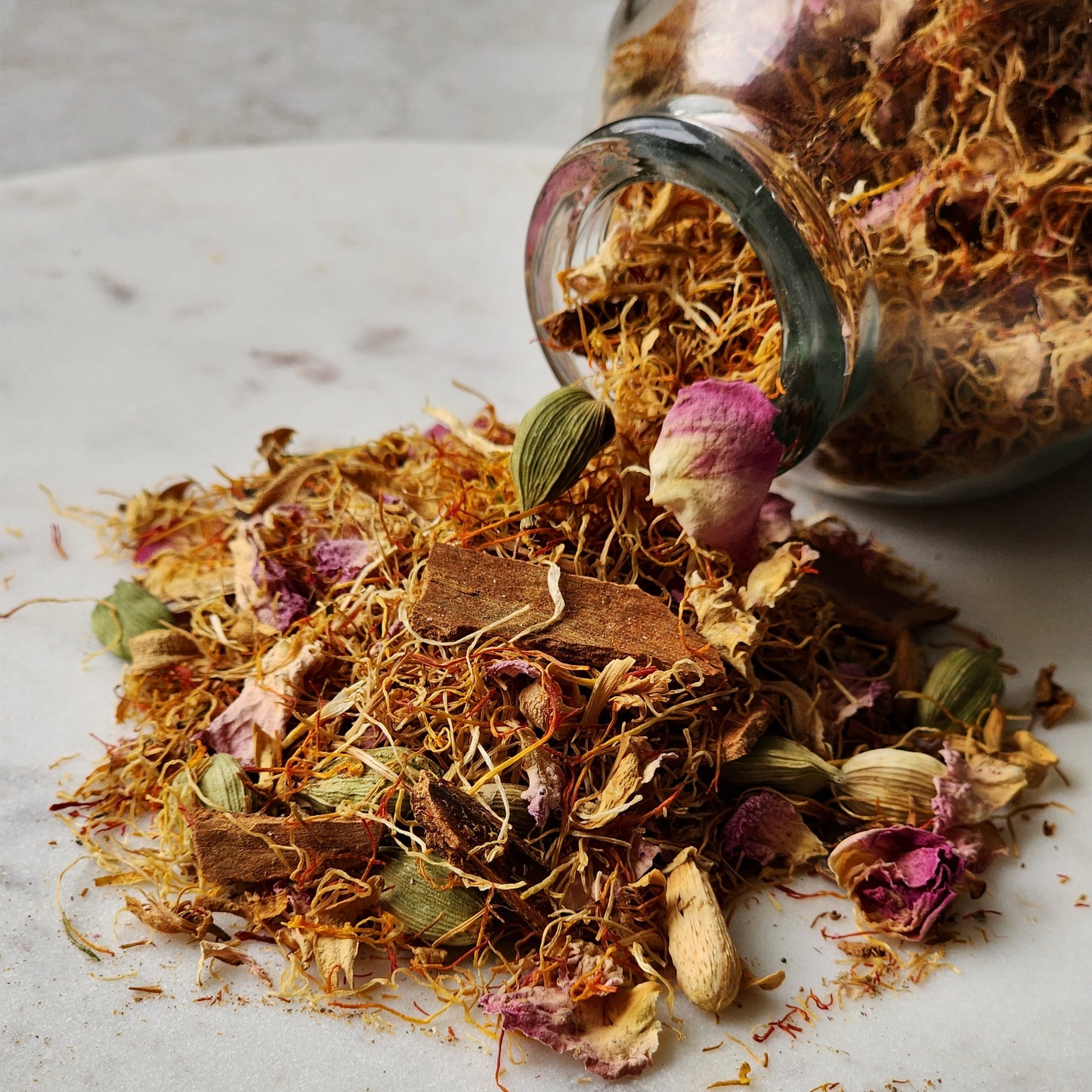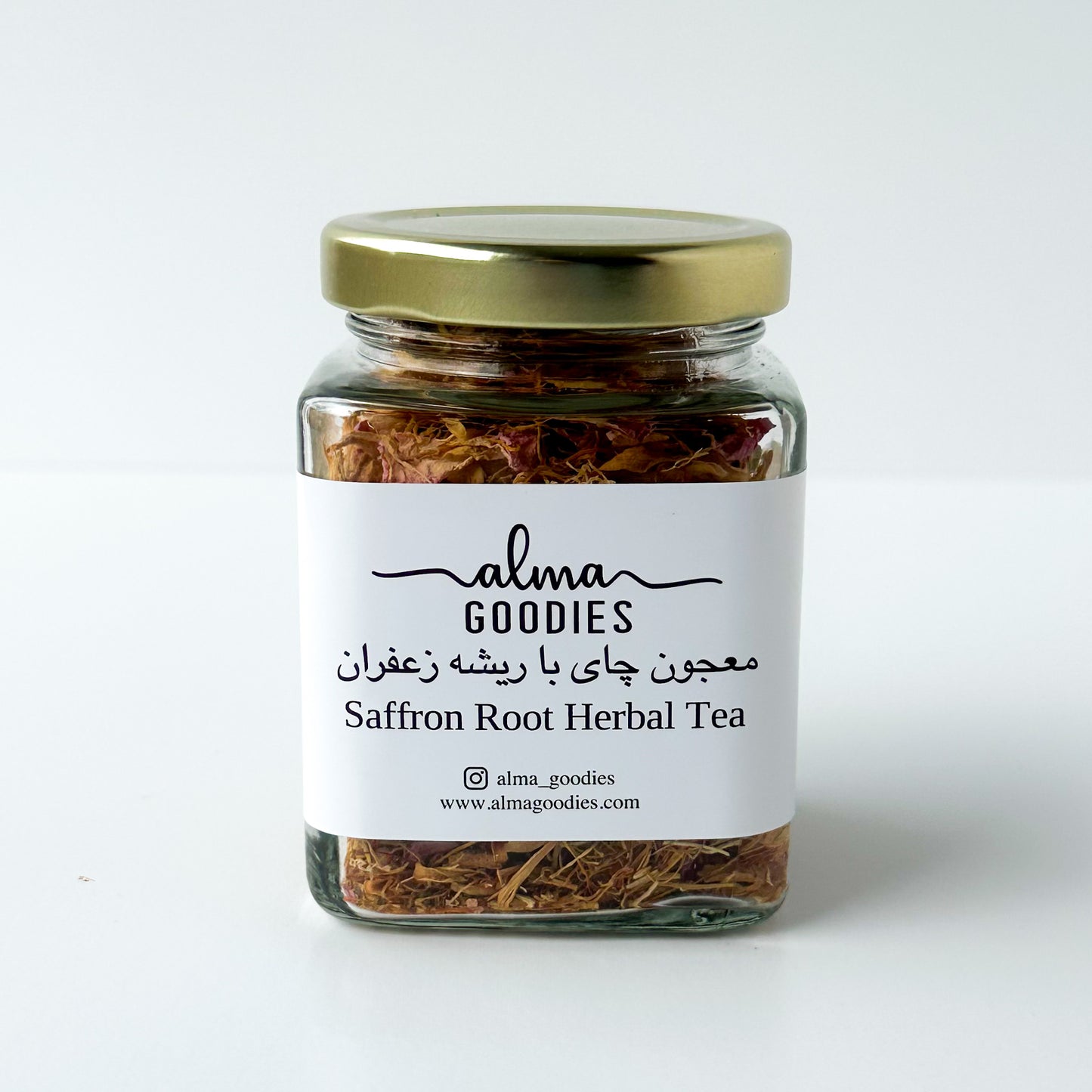 good taste
Very good taste, my family and I enjoy it much!
Unique and delicious
delicious and unique, try it if you are a tea lover like me!!!